Connecting with other users is a fundamental part of the Facebook experience; friend requests enable this process. However, navigating this feature can sometimes be confusing or lead to unintended consequences if not used properly.
A Facebook friend request is a feature that allows users to connect and establish a digital friendship on the social media platform. When someone sends a friend request to another user, it indicates their interest in connecting and sharing content with that person. Upon receiving a friend request, the recipient has the option to accept or decline it.
Once the request is accepted, both users become "friends" on Facebook, enabling them to view each other's profiles, engage in private messaging, and interact with each other's posts. Friend requests serve as a means of expanding social networks, reconnecting with old acquaintances, or forging new connections in the digital realm. It is important for users to exercise discretion and only accept friend requests from individuals they trust or have a genuine interest in engaging with to ensure a positive and secure online experience.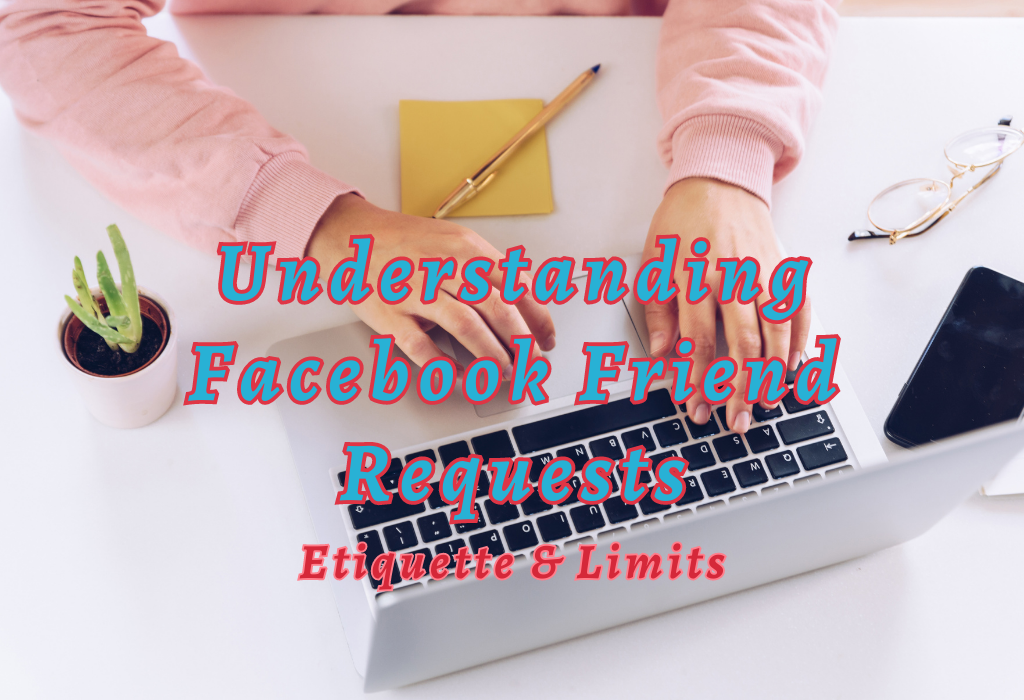 Understanding Facebook Friend Requests
In this digital age, connecting with people on social media platforms like Facebook has become a crucial part of our daily lives. One way to expand your network and stay connected with friends, family, and acquaintances is by sending and receiving friend requests on Facebook.
For more information about these features, check out our Facebook's guides on how How to Effectively Block Facebook Profile Searches.
Sending a Friend Request: Steps and Etiquette
To send a friend request on Facebook:
Navigate to the person's profile page by clicking their name or searching for them using the search bar at the top of any Facebook page.
Click "Add Friend" located near their profile picture.
A notification will be dispatched to the individual informing them of your request for friendship.
When sending a friend request, ensure you have mutual connections or shared interests before reaching out; otherwise, they might not recognize you or feel comfortable accepting your request.
Additionally, do not send too many requests in a short period as it can appear spammy and lead to restrictions from Facebook.
Accepting or Declining a Friend Request
If someone sends you a friend request:
When you receive a friend request, a notification will appear in the upper right corner of your screen allowing you to access their profile and review any mutual friends before making your decision.
Clicking this notification takes you directly to the requester's profile where you can review their information before making a decision.
Click "Confirm" to accept the request or "Delete Request" if you wish to decline. You can also choose to mark the request as spam if necessary.
If you don't accept the friend request right away, it will remain in your notifications until you take action; however, declining a request does not notify the requester – they'll only find out if they attempt to send another one and are unable to.
Managing Your Facebook Friends List
Maintaining your Facebook friends list is essential for keeping track of connections and ensuring privacy settings are up-to-date. To manage your friends:
Go to your profile page by clicking on your name at the top right corner of any Facebook page.
Select "Friends" located below your cover photo.
You can now view all of your current connections and search for specific individuals using the search bar provided within this section.
To unfriend someone: Click on their name, then click "Unfriend."
To edit privacy settings: Click on "Edit Friend Lists" next to each person's name and adjust accordingly (e.g., add them into different categories like Close Friends or Acquaintances).
Limitations on Friend Requests
While Facebook encourages users to connect with others, there are certain limitations imposed on sending friend requests.
These restrictions exist for several reasons, including maintaining the platform's integrity and preventing spam or harassment.
Reasons for Limiting the Number of Sent Requests
The primary reason behind Facebook's limitation on sending friend requests is to prevent spamming and protect user privacy. Restricting the number of requests one can send at once discourages users from randomly adding strangers just to increase their network size or promote their business or blog. This approach helps maintain an authentic community.
Consequences of Excessive Friending Behavior
If you constantly send too many friend requests within a short period, Facebook may temporarily block your ability to add new friends. This temporary block could last anywhere from a few hours up to several days depending upon the severity of your actions.
It is necessary that you respect these limits and avoids engaging in such behavior; otherwise, repeated violations might lead to more severe consequences like account suspension. Facebook Help Center.
Alternative Options Like Following Instead
In case you wish to stay updated with someone's activities without necessarily becoming friends with them (especially when they're not acquaintances), consider using the "Follow" feature instead.
Following someone allows you to see their public posts in your News Feed without adding them as a friend. This way, you can still interact with their content and maintain a professional relationship without crossing any boundaries.
To follow someone on Facebook:
Visit the person's profile page
Click on the "Follow" button located under their cover photo
Select your desired level of updates (e.g., "See First," "Default," or "Unfollow")
Mutual Friends Requirement
Explore how mutual connections can impact your ability to send or receive friend requests on Facebook and its benefits in maintaining an authentic network of online friendships.
The Importance of Having Mutual Friends Before Connecting
Facebook motivates users to connect with people they know in real life, which is why having mutual friends before sending a friend request is important.
This feature helps maintain the authenticity and security of user networks by ensuring that you're only connecting with genuine individuals who share common acquaintances.
Having mutual friends increases the possibility of acceptance of your friend request, as it establishes trust between both parties.
Benefits of Restricting Connections Based on Shared Acquaintances
Requesting Friendship from Strangers
While Facebook is a great platform for connecting with people you know, it's important to approach friend requests to strangers with caution. Sending too many requests to users you don't have any mutual connections with can lead to unintended consequences and even restrictions on your account.
Potential Risks of Adding Unknown Users
Tips for Connecting With New People on Facebook
If there's someone specific that you'd like to connect with but don't have any mutual friends yet, consider these alternative approaches instead:
Contact them directly through other means: If possible, reach out via email or another messaging app where both parties have consented to communicate to introduce yourself and express your interest in connecting on Facebook.
Join relevant groups or communities: By joining public or private Facebook groups, you can engage with new people and potentially build a connection that justifies sending a friend request later.
Follow their public content: If the user has enabled the "follow" feature on their profile, consider following them instead of sending a friend request. This way, you can still stay updated with their posts without compromising either party's privacy settings.
FAQs in Relation to Facebook Friend Requests
Conclusion
Overall, understanding the proper etiquette for sending and accepting Facebook friend requests is important for maintaining professional relationships online. It's also essential to be aware of the limitations on friend requests and the consequences of excessive friending behavior. By restricting connections based on mutual friends, you can build a stronger network that is more likely to benefit your business or personal brand.
If you're looking to improve your social media strategy beyond just friend requests, check out WallBlog for tips and insights on how to succeed in the digital world.